Costa Rica News in English and
...in Spanish too !
Costa Rica news can be a little bit difficult to find if you do not live here. But since I do I've prepared this page to show you what's going on in my country. Every day I read the newspapers, watch the news on TV or listen to an entertaining radio show in the afternoon in order to be well informed, so let me share the sources with you.
Four ways to get Costa Rica news
Bing's Global-Source Costa Rica News
Number one, the season: book your room for September but do it at least three months ahead, I've visited the Allegro Papagayo twice and by doing this I secured between a 45%-55% discount in both trips… good enough to book an additional night

This is the view from room 623 where I stayed for three days !
or to fuel the car for the four hours drive from the capital city of San Jose.
Number two, do everything online: discounts mostly applies just via website, I live here and I remember that I called to the hotel to make the reservation in Spanish which is the official Costa Rican language, and they told me that they were able to book it for me but with no discount; so without complaining I got back to my computer and booked my vacations
The Allegro Papagayo is more for families..
Costa Rica is a really small country and locating it on the world map could be a little bit tricky, however in the next GoogleMap I have marked it for you.
As you can see, it is located in Central America, Ifyou zoom into the image you will see that Costa Rica is between Nicaragua and Panama and that have the Caribbean and Pacific Ocean around it, that's why the Costa Rica Beaches are so popular.
If you need to know where is Costa Rica located you have come to right place, especially because during my lifetime I have heard different and funny versions about where we supposedly are; the first thing that you need to know is that Costa Rica is located in the American Continent, right there in the middle.
Occidental Allegro Papagayo Pictures
(Roll Over Thumbnails to See Photos)
Threr is a big parking lot at the entrance allegro papagayo costa rica
Back to Top of Costa Rica location
---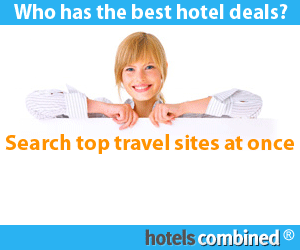 Let me show you the Allegro Papagayo and learn the CostaRican word [
PURA VIDA

] at the end !

Costa Rica Hotels
People Who Read This Article Also Read...
Like This Page ?