Costa Rica Newspapers Media Guide
..learn how to choose the right one for you
The Costa Rica Newspapers come in a wide variety of presentations, most of them in Spanish and any cost less than $1.
The newspapers in Costa Rica are majorly sold in the streets and supermarkets but they are also pretty easy to find in ' Pulperias ' (convenience store) and I think people buy them according to the following circumstances.
1- Jobs in Costa Rica: buy 'La Nacion' on Sundays but preferably Mondays, there is a big employment section, buy it just during these 2 days because the rest of the week is not that good, this newspaper is the most respectable in the country; the Sunday edition is bigger and more expensive.
Google Maps shows Costa Rica's coordenades as 9.748917,-83.753428
2- Sports fan: without any doubt buy 'periodico Al dia'. This one gives high importance to the sports in Costa Rica, however keep in main that since soccer is the #1 sport here most of the information will be about it.
3- Accidents, Murders and Crime in Costa Rica: easy, buy ' Diario Extra '. I do not know how, but their journalist are always the first ones on the 'scene', so they get the first shots, usually real but cruel pictures are shown in their editions; however a lot of Costa Ricans consider their approach sometimes disrespectful, I agree too !
You May Also Like...
Watch out with 'La Teja' !
4- Looking for Costa Rica Business or Costa Rica Real Estate Investments: here I can recommend you two options: ' La Republica ' and ' El Financiero '; definitely these are not the best sellers but they have great information about the economy of Costa Rica, specially for investors.
5- Costa Rican Girls: if you are on a serious relationship, have a jealous girlfriend or a really violent wife never buy ' La Teja ', here is why..
'La Teja' is the cheapest newspaper, it has daily pictures of hot girls from Costa Rica in the back side plus a couple of questions for the model. Note: Costa Rican ladies do not believe that we we buy it because of the low price; it's just 100 colones = 1 Teja, you see, we protect the economy.
Top Five Costa Rica Newspapers in Pictures
(Roll Over Thumbnails to See Photos)
I am sure now you know where is Costa Rica located
These great photos are courtesy of jvargas, thombo2, Hobo Matt, thombo2 and The Energy on Flickr. You can click each user name for copyright.
Back to Top of Costa Rica Newspapers Post
---
A couple of Costa Rica Newspapers in English..
Before jumping into the English Newspapers let me tell you that there is another really important in spanish; it's called 'La Gaceta' and it's highly use by The Costa Rica Government. The main purpose is to release important country announcements like laws, international trades or agreements; the most common usage is to announce gasoline prices raises.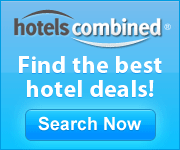 In Costa Rica the first language is the Spanish and for that reason the English newspapers are not common here, however there are a couple of good options, number one is 'The Tico Times' and number two 'The Journal'. I was forced (when studying English) to read the Tico Times and really like it, it has a format similar to 'La Nacion' and really it is well respected too, The Tico Times is mostly sold in the supermarket chains.
Here is a video to help you locate Costa Rica easily
Back to Top of Where is Costa Rica Located Post
---
You May Also Like...
People Who Read This Article Also Read...
Like This Page ?