The Costa Rican Flag and its meaning
..our revolutionary but peaceful simbol !
The Costa Rican flag is the symbol that we have in our country to let the world know that we got independent of the Spain Empire.
This happened because at some point in history Costa Rica and most Central America countries belonged to one government called "Federal Republic of Central America".
Fortunately that figure was dissolved in 1841 and Costa Rica started to work on it's new image, this was leaded by Pacifica Fernandez Oreamuno who designed the flag in September 1848, and as we were in 'rebel model' she declared that the
Google Maps shows Costa Rica's coordenades as 9.748917,-83.753428
inspiration for the new flag came from the French revolution and that's the reason why the Costa Rican flag have the same colors of the French one.
Another fun fact about this episode in history is that this lady was not a regular costa rican woman as my mother or my sister, of course not; she was married to the country president Jose Maria Castro Madriz and I think that when she told him 'Hey baby, here is the flag, use it…' he better obeyed her to not get in troubles with a wife inspired by a war, to me that's clever.
You May Also Like...
The Costa Rican flag colors explained
The colors of the flag are blue, white and red and I remember that since I was in school it have been always a discussion about what they really mean. The Blue stands for the sky that covers the country, the idea is that it protects us; other people say that it also represents eternity or the desire to have high goals.
The white color basically represents peace. If you come to Costa Rica you will notice that we are kind of laid back, friendly people that try to avoid conflict. I think the white should mean 'relax' instead.
The last is the red one; most people say that it means the blood of people who served the country in the army fighting for freedom; but popularly means the blood of hard working people, like me :)
Some Costa Rican Flags Pictures I took..
(Roll Over Thumbnails to See Photos)
My country is on the American Continent
These great photos are courtesy of jvargas, thombo2, Hobo Matt, thombo2 and The Energy on Flickr. You can click each user name for copyright.
Back to Top of Where is Costa Rica Located Post
---
The Costa Rican Flag is easy to see in..
Every single school, high school or university, hospitals, banks and governmental institutions. Easy to see in festivals in April and almost daily in September for the Independence Day celebrations, and if you live in Costa Rica you will use to go to the streets to complain against the government about taxes, low salaries or 'nonsense laws' sometimes they approved for us.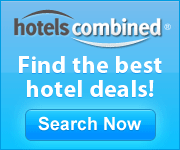 A more national usage I like better is when the National Soccer team plays against a good team and win…You will see the flag everywhere and most costarican will wear a red t-shirt the next day…but if we lose we will talk about how bad our team performed, for sure the entire day.
I captured some nice Costa Rican flags on video
Back to Top of Where is Costa Rica Located Post
---
You May Also Like...
People Who Read This Article Also Read...
Like This Page ?