The Currency in Costa Rica is called
..rojo, teja, tucan, harina and plata !
The official currency in Costa Rica is called 'el colon' but if you have more than one then it is called 'colones', however if you pretend to buy something with just one colon, sorry but that will be impossible.
This happens because the value of the colon is really low compared to other currencies, for example, in the USA you might buy a bar of chocolate with $1, but here you will need at least 300 colones to get the cheapest one.
As you can see the difference is huge, this is bad for us but great for you, so if you bring dollars you will be millionaire, but if we want to buy something on amazon or ebay then we will need plenty of colones because usually the exchange rate
There is a monument dedicated to the Costa Rican flag ( © Lex.mercurio )
is above 510 colones per dollar, and it changes daily; if you are in my country the best way to check this is with a Government Bank such as Banco de Costa Rica or Banco Nacional.
In case you arrive to Costa Rica and don't have time to exchange your dollars, don't worry, the USD is accepted in most shopping places and restaurants, however keep in mind that the big bills like the $100 will be rejected. I mentioned the dollar because other currencies are out the game, maybe some business will accept the EURO, but I prefer that you do not take the risk.
You May Also Like...
Popular names of the currency in Costa Rica
In you are visiting Costa Rica for the first time or already live here you should learn at least the following basic slangs to feel confident when referring to the Costa Rican money, let me teach you the most common ones: pesos, plata, monis, harina, this means 'money' it can be used for bills or coins, a common expression is "No tengo plata" = I do not have money.
Coins, the '100 colones', we call it 'teja', you can say "Solo tengo 1 teja"= I just have 100 colones, that's for 1 coin but if you have 5 or the 500 coin which is the bigger by the way then it's called 'cinco tejas'=five hundred colones.
For bills, the 1 thousand colones it's 'rojo' because the color is red, the 5k bill it's called 'tucan' because it has a toucan in one side, however keep in mind that it will be decommissioned in 2012.
The Costa Rican Currency in Pictures.
(Roll Over Thumbnails to See Photos)
Costa Rica is on the left side of the world map
These great photos are courtesy of jvargas, thombo2, Hobo Matt, thombo2 and The Energy on Flickr. You can click each user name for copyright.
Back to Top of Currency in Costa Rica Post
---
The Costa Rican Flag is easy to see in..
Every single school, high school or university, hospitals, banks and governmental institutions. Easy to see in festivals in April and almost daily in September for the Independence Day celebrations, and if you live in Costa Rica you will use to go to the streets to complain against the government about taxes, low salaries or 'nonsense laws' sometimes they approved for us.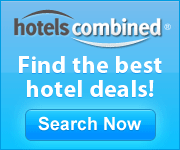 A more national usage I like better is when the National Soccer team plays against a good team and win…You will see the flag everywhere and most costarican will wear a red t-shirt the next day…but if we lose we will talk about how bad our team performed, for sure the entire day.
I captured some nice Costa Rican flags on video
Back to Top of Currency in Costa Rica Post
---
You May Also Like...
People Who Read This Article Also Read...
Like This Page ?