Discover where is Costa Rica located
..the true is that we are not an island !
If you need to know where is Costa Rica located you have come to the right place, especially because during my lifetime I have heard different and funny versions about where we supposedly live.
The first thing that you should know is that Costa Rica is not an island and number two that we do not live among dinosaurs as shown in the movie "
Jurassic Park
".
No island, no dinosaurs, with that covered let's get into the details. Costa Rica is such a small country that for sure for locating it you will need a detailed geographical printed map or a lot of zoom into the googlemaps application.
Google Maps shows Costa Rica's coordenades as 9.748917,-83.753428
However forget about that for a moment because I will guide you using three simple and easy steps to find out where is costa rica located on a world map; all you need is the picture gallery below! Give it a try! You can't fail..
Step one: bend your head to the left of the world map, if you did it right you are watching the American Continent and already omitted Asia, Europe, Africa, Australia and everything on your right. Step two: now that you are in American Continent, focus on the center of the map, that's called Central America, Uh! and there is where Costa Rica is located, easy, right ? Maybe, here is why…
You May Also Like...
The American Continent is not just USA
I cried after I wrote that title, yeah right ! I do not want to hurt anyone feelings but there are thousands of people out there that think similar and that makes me feel sad ! For GOD sake we exist…and we are cool too ! ha ha ha, I am just kidding, let's stop the drama and jump into the last step.
Step three: Right below the United States is Mexico and from there all the way to Panama is our little village called Central America; in order of appearance you will find Guatemala, Belice..
El Salvador, Honduras, Nicaragua, Costa Rica and finally Panama which is really famous by "The Canal". Now you can see that Costa Rica is not an island but we have great beaches on the Pacific and Atlantic borders..
Where is Costa Rica Located in five Pictures
(Roll Over Thumbnails to See Photos)
Costa Rica is on the left side of the world map
These great photos are courtesy of jvargas, thombo2, Hobo Matt, thombo2 and The Energy on Flickr. You can click each user name for copyright.
Back to Top of Where is Costa Rica Located Post
---
Some interesting and fun facts about our location
Due to our location we have a great weather almost all year round, basically it is summer or winter and when I say winter I mean 'the rainy season' not 'snow'. Since we are located in a strategic zone in the American Continent a lot companies have operations here, for example: Intel, IBM, HP, Procter and Gamble, Western Union, etc…mostly because the flight from the US to Costa Rica is just around 3 hours.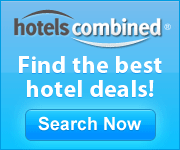 Funny things I got used to hear: people think we are an island because they confuse Costa Rica with Puerto Rico. People think I am writing at this moment sitting on the sand below a palm in front of the beach, people think here is a jungle and that here we do not have MacDonalds or Internet; and the most common thing I hear is… Hey Hector, Is it sunny down there ?
Here is a video to help you locate Costa Rica easily
Back to Top of Where is Costa Rica Located Post
---
You May Also Like...
People Who Read This Article Also Read...
Like This Page ?